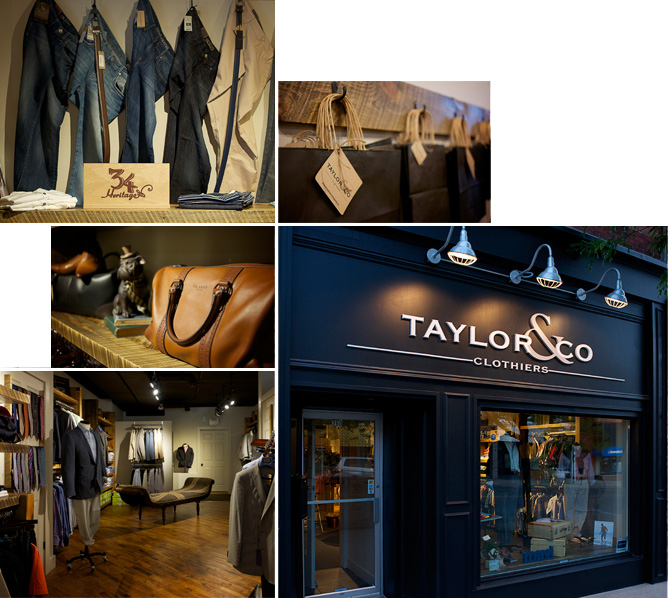 We're all about providing modern clothing with classic service. We carry a wide selection of quality-made men's clothing from designer brands, and take the time to help you find what you're looking for.
Stop in and see why quality never goes out of style.
Whatever the season, we can help you show off your style. Taylor & Co. has jackets, shirts, sweaters, suits, and accessories to keep you outiftted year round.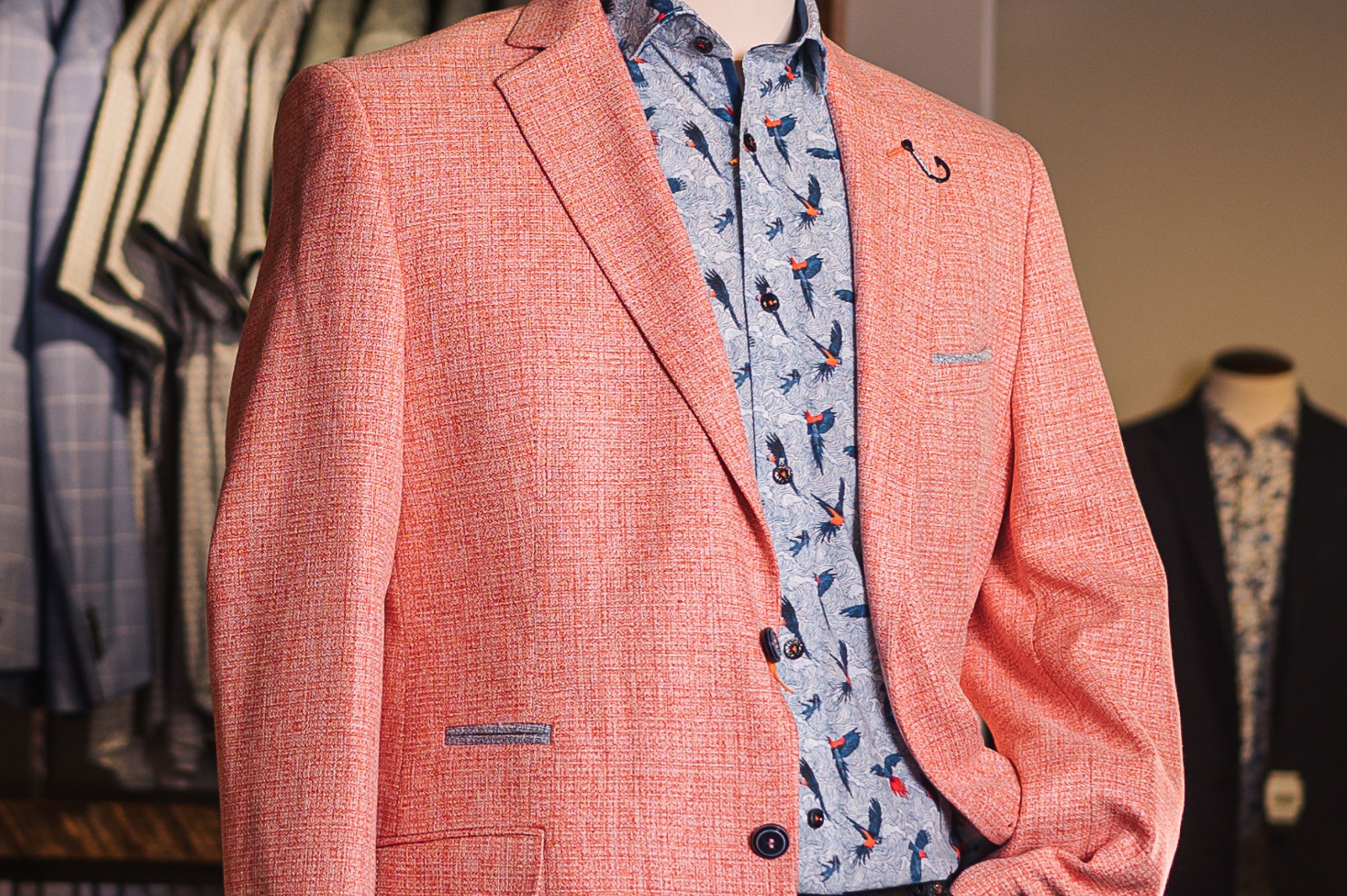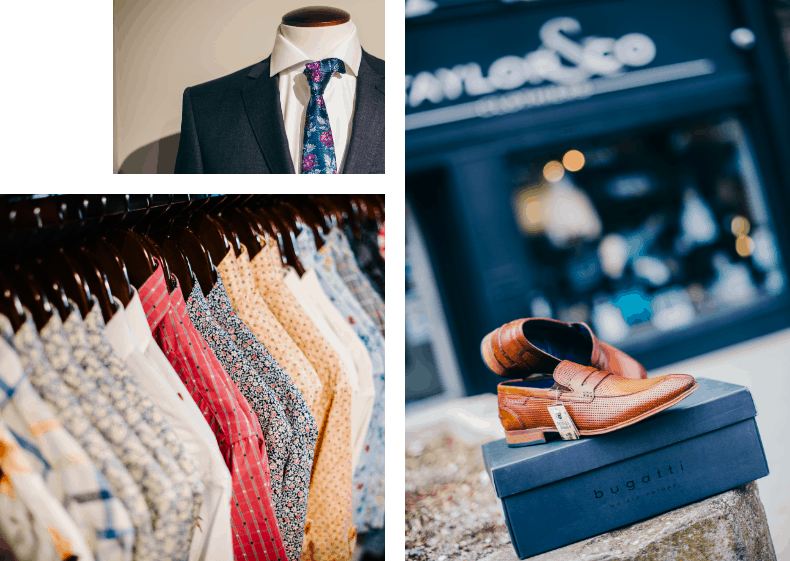 CLOTHING FOR
EVERY OCCASION
From a weekend wedding to a stroll downtown, from pints on the patio to a formal dinner party, we'll help you dress to impress— from head to toe.

CUSTOM FITTINGS & PRIVATE APPOINTMENTS
MEET YOUR
PERSONAL STYLIST
Whether you need a specific item or simply want to build your wardrobe, we're ready to provide you with one-on-one personal styling. You can book an appointment outside of store hours too.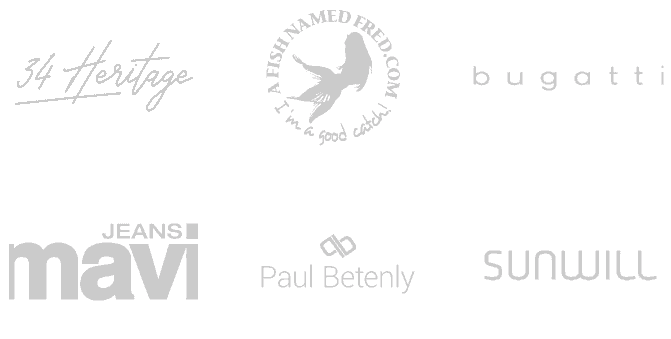 We believe that a quality look starts with quality clothing. That's why we personally select each brand that we carry. No matter the season, no matter the occasion, it's all about the effort and these brands put in their best so you can look your best.
Looking for some inspiration to freshen up your style? We've taken items from our shelves and put together some of our favourite looks.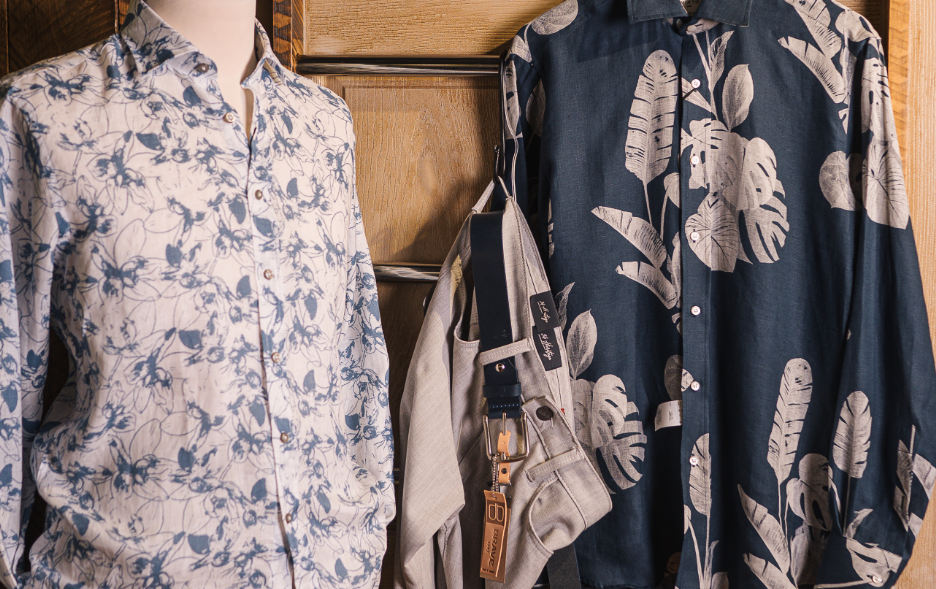 Service is top notch! Christine and Co. work their tails off to find you exactly what you're looking for! This should be a destination for any gentleman looking for some high quality threads and 5 star customer service!
Absolutely wonderful service, incredibly friendly and sweet, took an interest in what I was looking for and made sure I walked out with a smile!
Wonderful experience buying a suit for my son's grade 8 graduation. Great service and clothing is amazing! So excited and she supplied Kleenex for my tears!!!!
We now have our go to men's clothing store! Your knowledge, the quality of shirts, suits and casual wear you carry is outstanding and it was such fun! Thanks so much Christine!
We are a men's store first but having had many request over the years we decided it is time we add some ladies wear!
We bring in limited pieces of each style, ensuring out clients feel confident and unique. Currently we showcase Uchuu, Frank Lyman and Ecoalf