Modern Clothing, Classic Service
PERSONAL STYLE APPOINTMENTS
As part of our commitment to classic customer service, we offer one-on-one personal styling appointments, a solid knowledge of our products and designer brands, and will ensure that you find the items with the right fit, pattern, look, and feel.
Appointments are welcome and we are happy to work around your schedule, including outside of our store hours. Whether it's for a new suit for a wedding or that pocket square that you need, we do our best to help you look your best!
Call us at 705-245-0562 or email us to book your appointment.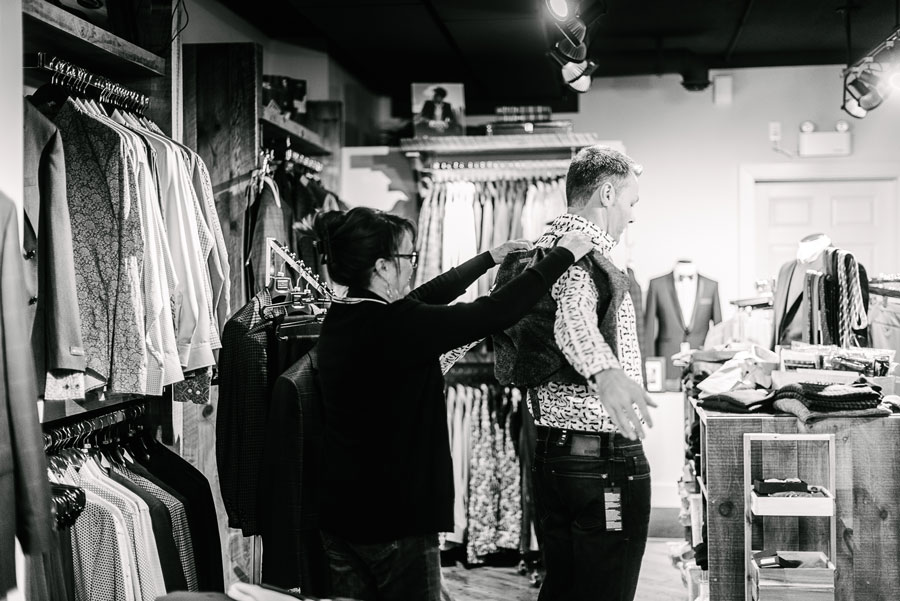 Hello, I'm Christine Taylor and I'd like to introduce you to my store Taylor & Co Clothiers, located in the heart of downtown Midland, Ontario.
We first opened the doors in May of 2014 and at that time there were very few men's clothing options in Midland. My family and I had no choice but to drive out of town to get what we needed.
Having grown up in England, influenced very much by European fashion and a mother who worked at a fabric store, it was unavoidable that I would develop an appreciation for quality fabrics and diverse styles. And, although it was a hobby at the time, I also took some courses in fashion design, taking my interest and knowledge to another level.
Why a men's clothing store? Why not? Some of the best quality fabrics and patterns are used in men's clothing. The town was ready, and after over 20 years in the financial industry, I was ready to take on the challenge.
I am proud to be the local option for men's fashion in Downtown Midland. Although our priority is in the products we offer, you'll quickly realize that our customer service is equally as important. Come visit our store and be sure to take in the sights and sounds of downtown as well– grab a meal, visit the shops, and to take in the views of Georgian Bay!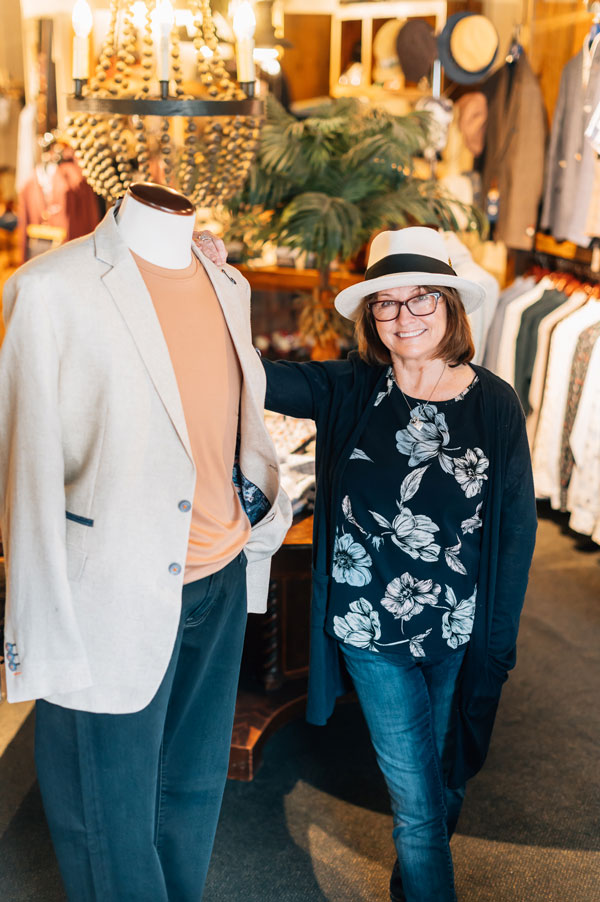 "Being your personal stylist is the best part of my job. My team takes the time to give you quality options, so you get exactly what you want. We save your style and sizing information in our database. That way, we know the exact items you are interested in and, if you call ahead, we can have them ready for you when you arrive. It's the service you don't get from big box stores."