TAYLOR'S PICKS
HAND SELECTED FOR YOU BY OUR STYLIST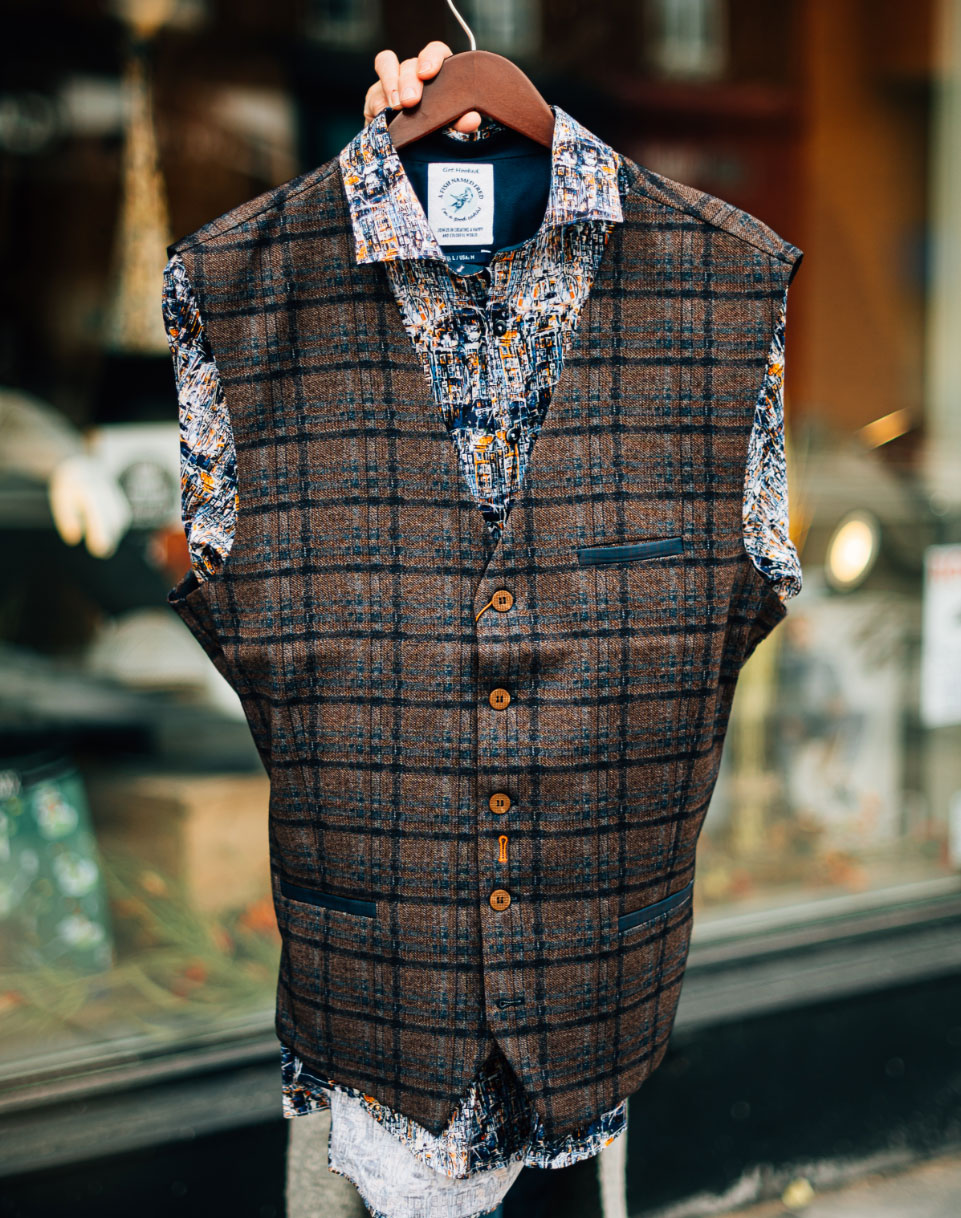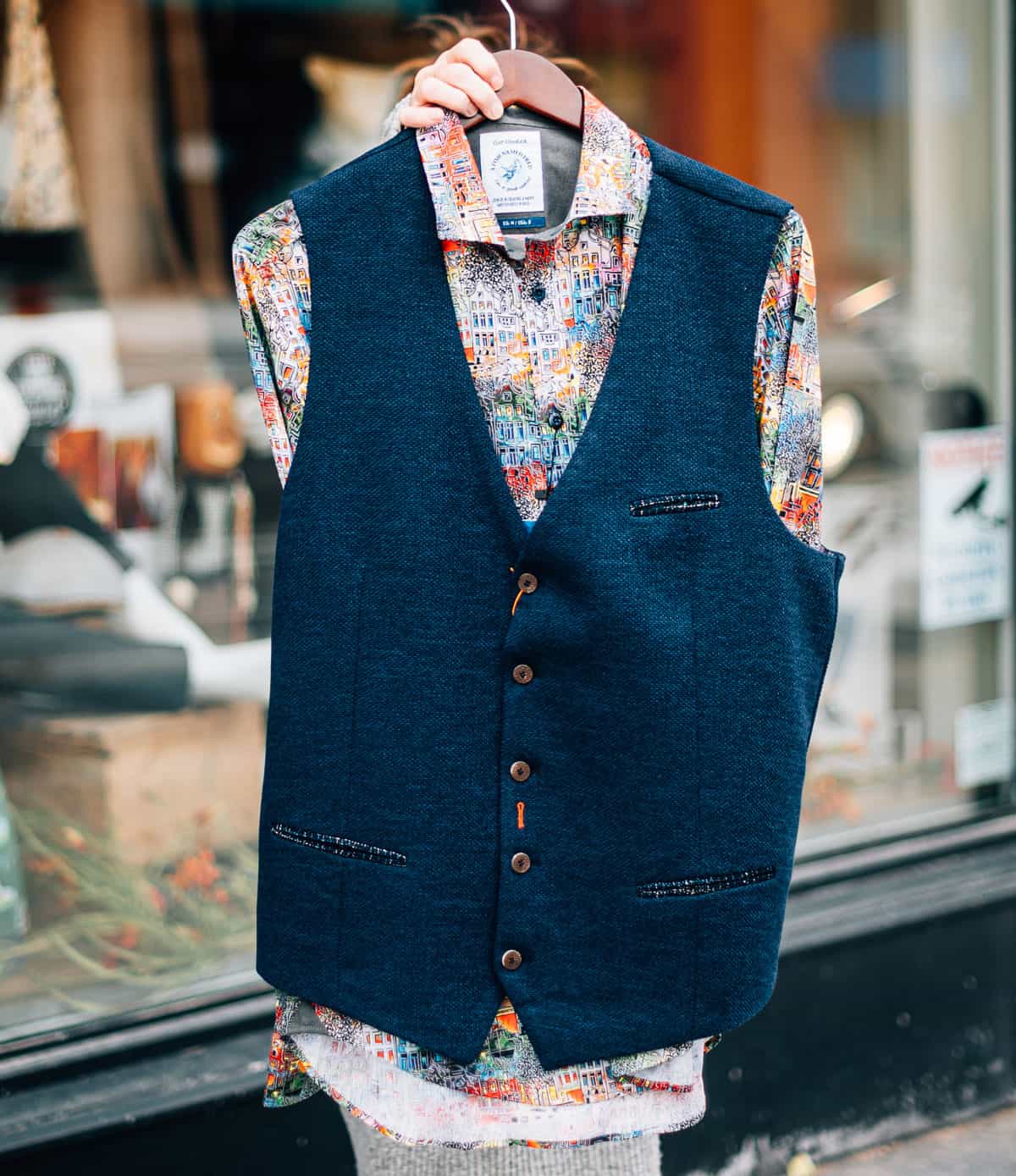 VEST TO IMPRESS
Zoom calls have become a daily ritual for most of us. This means that what you wear from the waist up takes on even more importance. Enter the vest.
Truth be told, nobody wants to wear a jacket when they are sitting at their desk working, but you still have to look professional for client meetings. This vest + shirt combo provides you with a professional business look that lets your personality shine. What makes it so fun? Patterns on patterns!
The classic lines on the vest mix well with the Jackson Pollock-like boldness of the shirt from A Fish Named Fred. If you are looking to add a little more fun and, dare we say, whimsy to your wardrobe, just ask us, we love this kind of thing!
CLASSY MEETS COLOURFUL
What strikes your eye when you look at this ensemble? For us, it's the pocket square. It's a little piece of cloth that can tie a whole outfit together.
With the absence of a tie, a pocket square adds colour and class to this pant and jacket combo. The conservative choice is to go for a pocket square that is only a shade or two lighter than your jacket, but we went bold here. We love the contrast it provides against the jacket while also complimenting the pants.
If you are looking for a subtle accessory that will sharpen your look, take a look at the pocket squares we have in store. One word of warning, once you start experimenting with squares, you'll find that not wearing a square is like leaving the house without your shoes.