Timeless Men's Clothing
Explore our full collection and pieces
View our Featured Brands
Dress For Every Occasion
Whether the day calls for a suit or sandals, one thing is for certain– you want to look your best. We have everything to make that happen, from a formal black suit to a swimsuit.
Here's what we carry in store.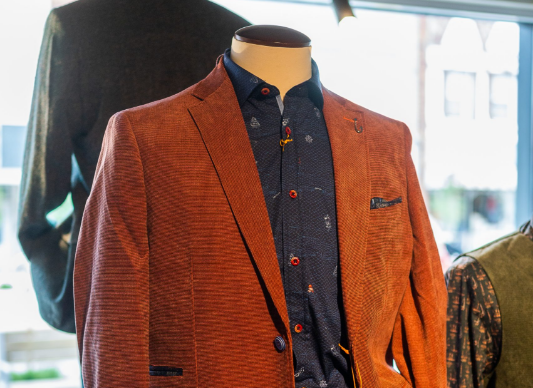 Traditional or modern, casual or formal; the suit is a classic statement of style. Our selection and service will ensure you are dressed to suit.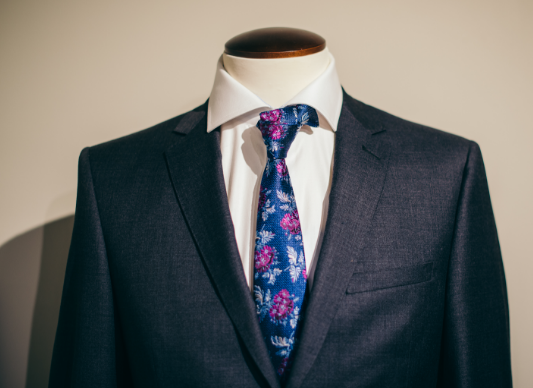 From a black tie affair to a casual summer wedding, we have suits for every type of wedding.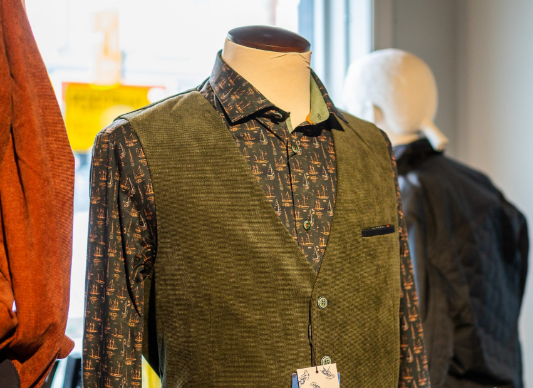 When added to a suit or a casual outfit, the vest can elevate any look. This clothing accessory is a must-have.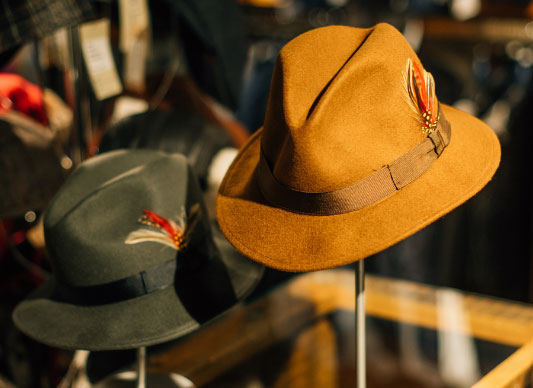 We love our hats and offer a variety of styles in fedoras and caps. Quality only, and if they are not made in Canada, we import from Italy and/or Germany. A good excuse for a bad hair day.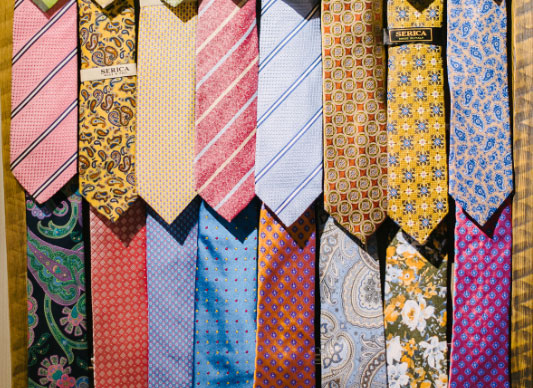 We have a colourful collection of high-quality neckties and bowties. They fuse old world craftsmanship and modern stylings. The quality and attention to detail in these ties will separate you from the rest.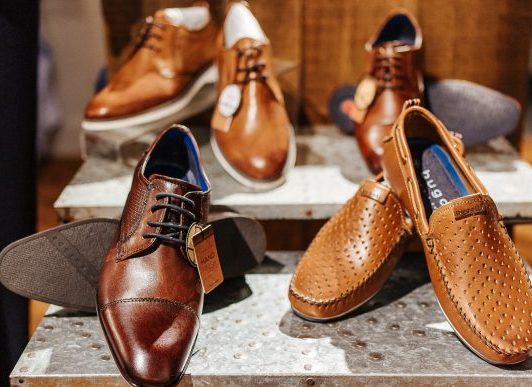 We offer a limited selection of unique designer shoes & boots from Bugatti. Each style is specifically selected for its uniqueness and quality and a perfect fit to any of our designer brand clothing.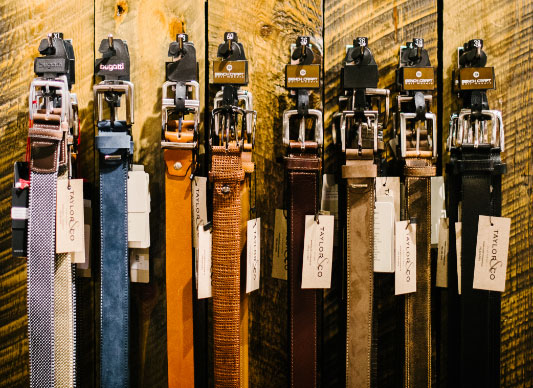 We bring you a premium selection of top quality belts from Bench Craft Leather, a Canadian company with humble beginnings since 1945. From casual to formal, we've got you covered (or should we say cinched).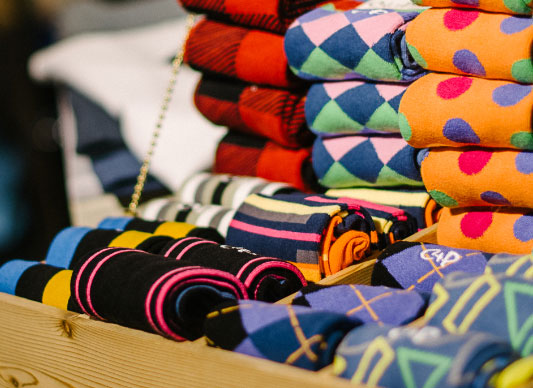 Step up your sock game with a burst of colour and a dash of fun. The perfect sock will complement your look while keeping your feet happy. Good news: we have a full selection waiting for you.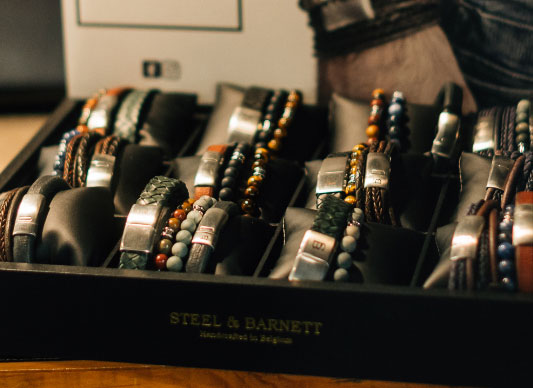 For those must have moments and necessities, we have a selection of cufflinks, leather wallet & belts, bracelets, suspenders, socks, hankies & pocket squares, ties and tie clips and Bugatti umbrellas.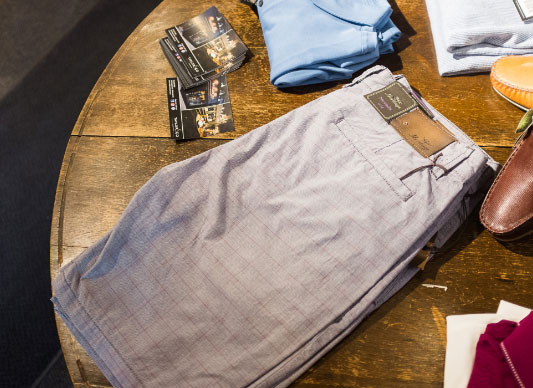 We only carry 34 Heritage shorts because they are the best. Versatile, yet sophisticated. These shorts combine superior comfort and modern style.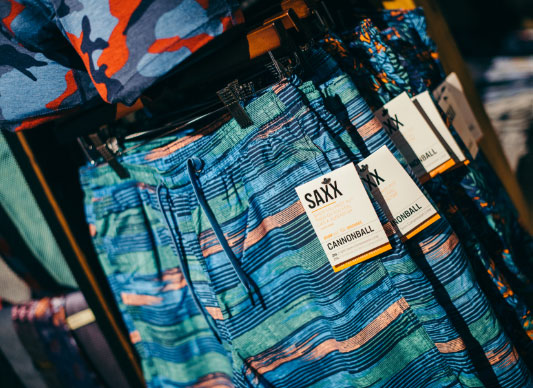 Dive right into these swim shorts by Saxx and experience unmatched comfort and quick drying fabric. Go from the beaches of Georgian Bay to the patios without missing a beat.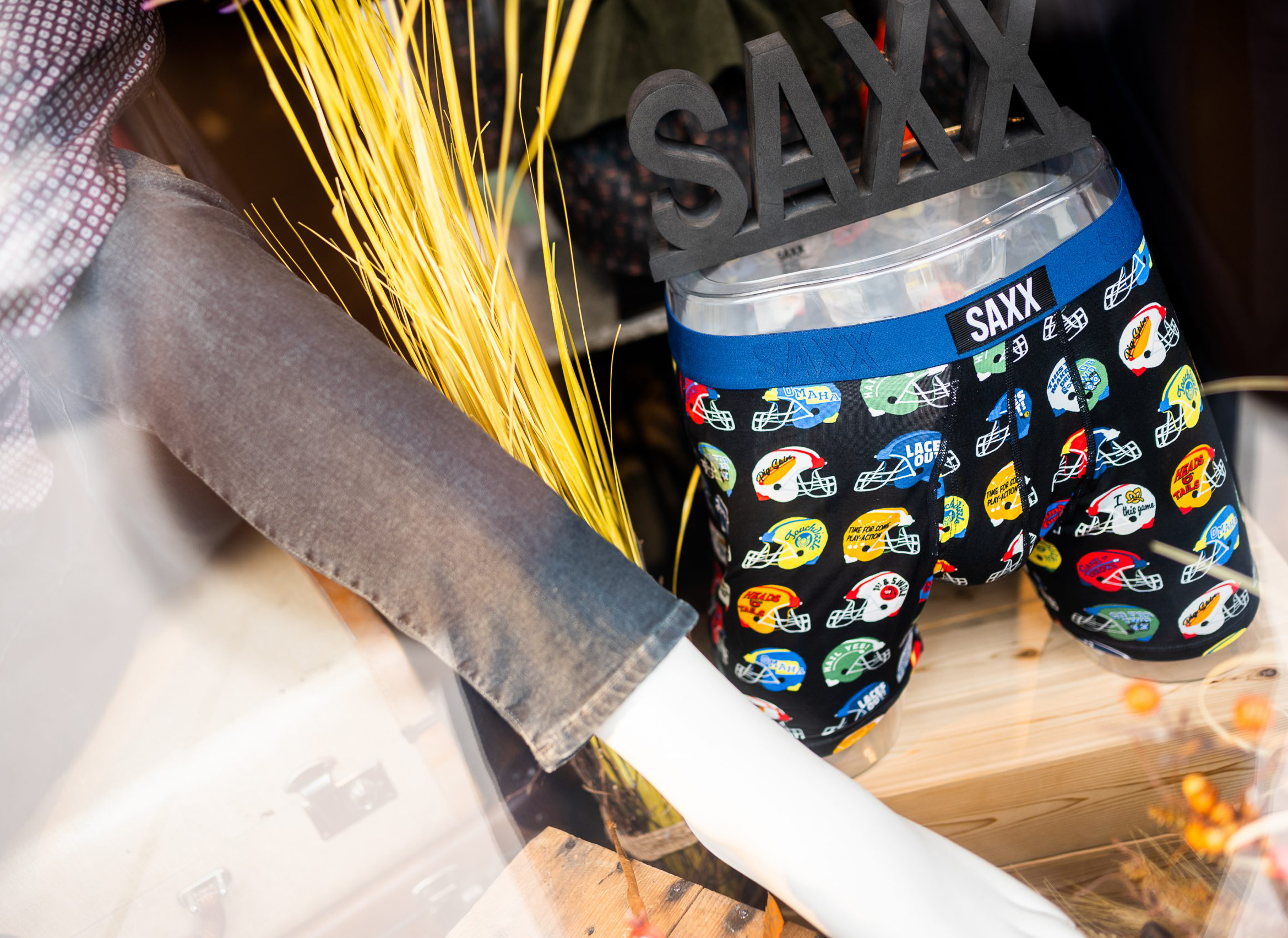 Life changing underwear. That's Saxx. Their world famous pouch provides comfort where it's needed most. We carry a variety of styles and designs, stop by to see what we have.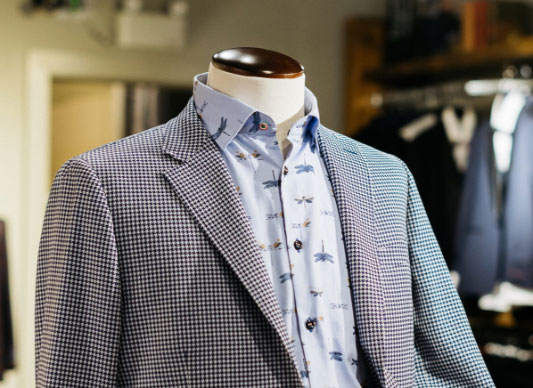 We offer a selection of sport coats for every occasion. Whether it's for a dress occasion or to simply dress up a pair of jeans, the right sport blazer can take your look to the next level.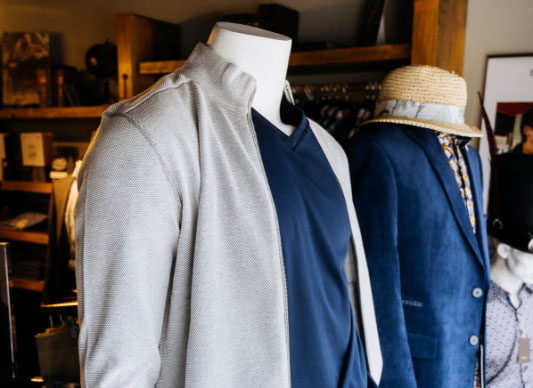 We love sweater weather and the opportunity to show off our Designer selections. And now that most of us are dressing more casual, a sweater is a perfect and easy choice.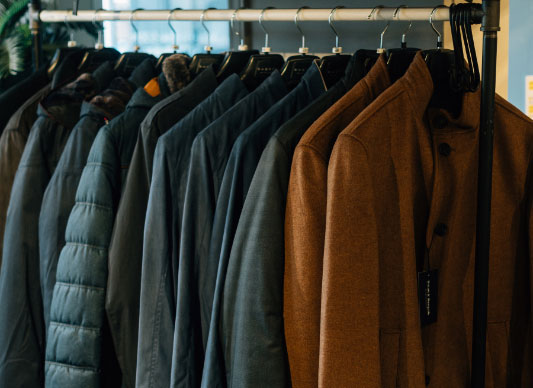 We carry a limited supply of coats and jackets from designer brands like Bugatti, AFNF and Horst. Each coat is carefully selected for its style, practicality and quality.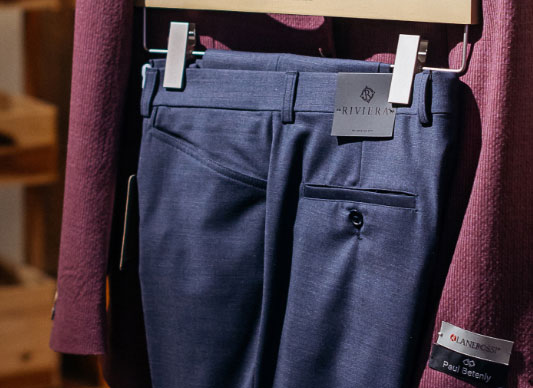 We carry dress pants from fine brands like Jack Victor, Paul Betenly and Sunwill. Premium fabrics make for premium products that provide you with a polished look for every occasion.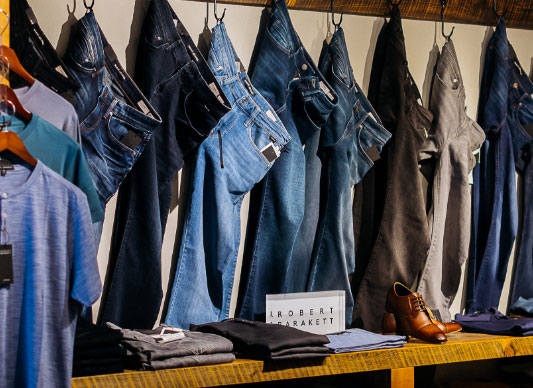 This is the most versatile item in a man's wardrobe. Thankfully we have the right pair of jeans for you. Skinny, Slim, Straight Cut—we have the cut that gives you the best fit.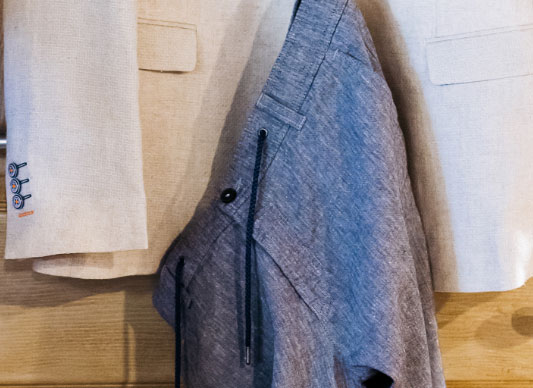 These pants are designed for everyday comfort. They are lightweight and breathable, while also giving you a modern, sophisticated look.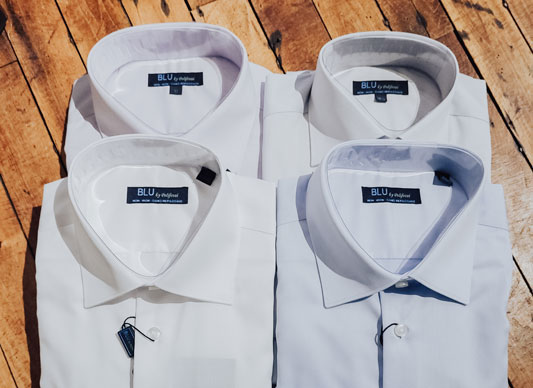 We have a full selection of dress shirts from Blu By Polifroni and Sericai. Whether you are looking for a slim, modern or contemporary fit, we have a wide selection of colours and styles.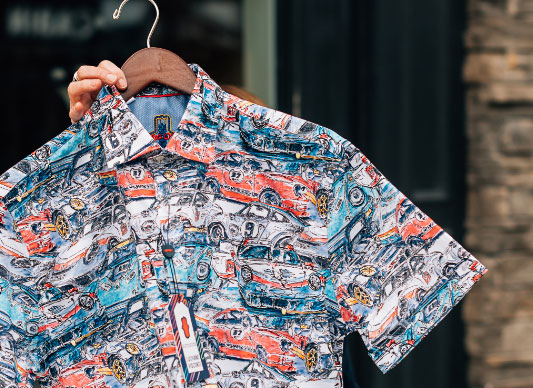 We love our fun sport shirts and have a reputation to keep up. From when we 1st opened our doors, clients have come expect quality and fun. And because of their uniqueness, we keep each piece to a minimum, ensuring your look is just as unique. Some of our designers include: Bugatti, A Fish Named Fred, Horst, Luchiano Visconti, Oxley, Seven Seas, Stone Rose.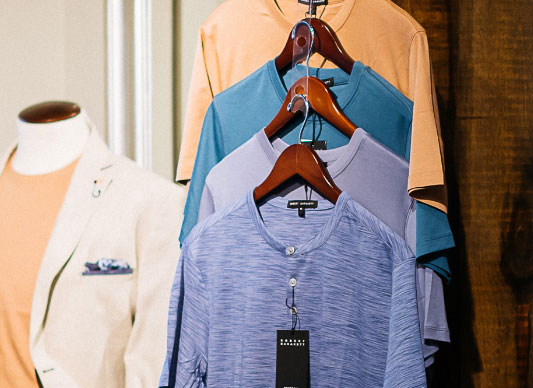 Casual never looked so refined. Our T-shirts and polos are a perfect choice for the "business Casual". Robert Barekett is our favorite Designer from Montrea. recognized and sought after for their quality and designs. A perfect choice to pair with anyone of our sport blazers and a pair of jeans.